Warehousing
Storaging and temporary storaging of goods
10,000 palette spaces
Storaging of long goods
Coil storaging
block storage and high rack warehouse
Warehouse capacities for your goods – available either on a flexible or permanent basis. No matter if you need additional capacity on a short-term basis or long-term external warehousing capacity, our logistics centre offers you the essential flexibility. We offer you short-, mid- or long-term warehousing possibilities for goods of all types in a roofed, modern warehousing space of about 4.000 square metres. Shelf storage systems or block storage possibilities as well as other spaces assure optimal warehousing space for your goods.
Within the scope of our warehousing logistics we take care for the following activities:
receipt of goods
inbound storage
storaging of goods
outbound storage
loading of goods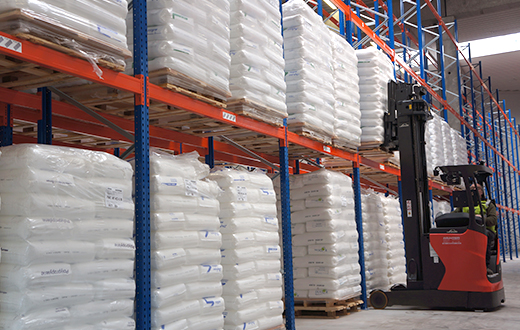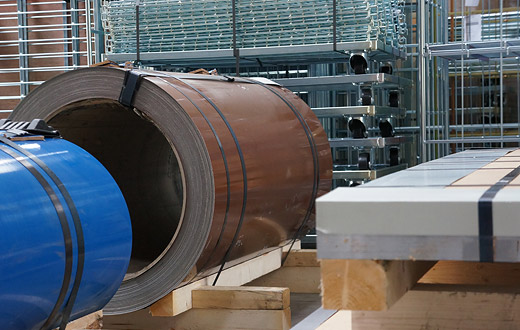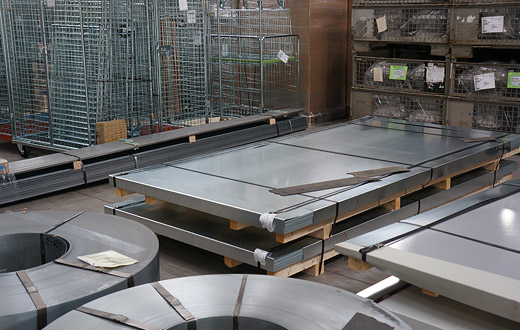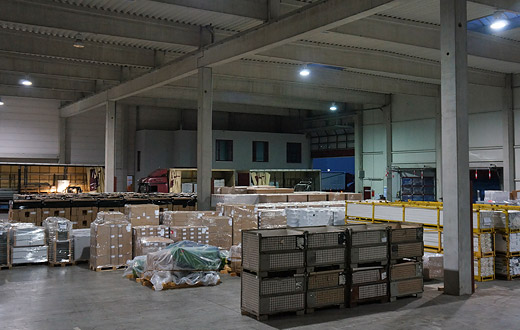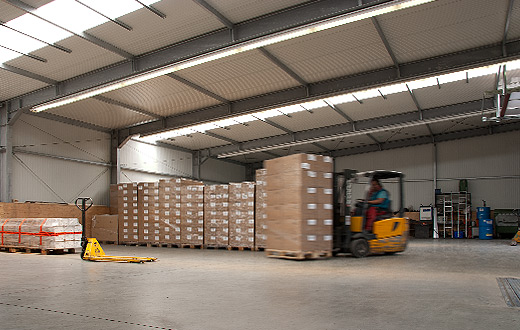 stored hygienic products are waiting for their destination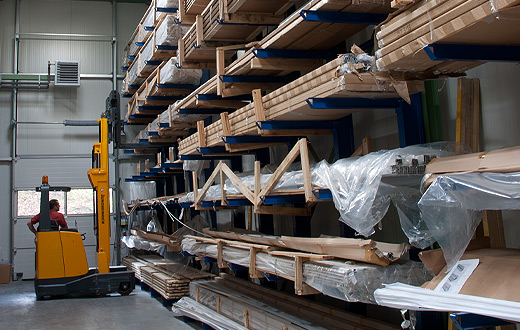 warehouse for long goods up to 15m product length

Procurement logistics
The first step within the supply chain is made up by procurement which is the basis for an efficient management of material flows. We invite you to use our extensive possibilities of our truck fleet and our existing logistics relations. Our specialists organize the purchase of goods from your supplier, arrange inbound logistics in our logistics centre and deliver goods just in time (for more info please take a look at "Just in time logistics") to your production sites. In this way, you need less warehousing space and personnel at site and thus reduce your costs.
Just in Time- logistics
The timing does matter. That is why Liedhegener Logistik GmbH & Co. KG offers you just in time logistics. You can benefit from precise material supply which leads to a reduction of your temporary warehouse and increases your competitiveness. We as Liedhegener logistics deliver the requested goods within the agreed lead time to the final destination.
Distribution logistics
Our logistics warehouse is of course also at your disposal as distribution warehouse. We are receiving the orders from your customers. It is possible for us to store, commission, label and deliver at the right time, European wide and at reasonable prices. All desired orders starting at the end of your production cycle on the way to your customer are in the best hands with us.